Rector's Messages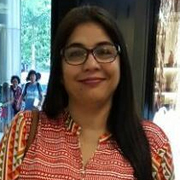 "The education which does not help the common mass of people to equip themselves for the struggle for life, which does not bring out strength of character, a spirit of philanthropy, and the courage of a lion - is it worth of the name? Real education is that which enables one to stand on one's own legs." - Swami Vivekananda
It is my proud privilege to welcome you to this University picturesque campus surrounded by pine trees offering a salubrious climate, amiable atmosphere and a unique place for higher studies with people from diverse cultures and regions. Since its founding in 2007, Udhampur Campus, University of Jammu endeavours to provide excellent education to the students through postgraduate degree programmes in Commerce and Economics so as to create finest professionals and human beings. Udhampur Campus is acclaimed for its outstanding contribution to teaching and service in nation building. By providing an academic ambience we prepare our students to succeed in a highly competitive professional environment. It is one of the growing campuses of University of Jammu, attracting students from every corner of the state. Today, the campus stands to meet the enormous expectations of society that wants us to nurture intellectuals and scholars of high calibre, who can offer solutions to a broad range of issues.
We, at Udhampur Campus, University of Jammu, continuously aspire to be a breeding ground for innovative, creative and positive ideas and emerge as a symbol of cultural pluralism. We strive to touch the lives of every student by inculcating efficiency, dedication, prudence and compassion to work for their overall development. We attempt to instil in them a sense of honesty, conscience, justice, commitment to human values, responsibility and care towards the concerns of fellow beings.
Udhampur Campus aims to expand its reach to the inaccessible regions of the state and become a centre of knowledge. We seek to promote inclusive learner centric education encompassing leadership and entrepreneurial spirit for productive and creative careers, meaningful lives and responsible citizenship which is the hallmark of our institution.
We seek to empower every inquisitive soul with the best available human resources. It is our prime duty to mobilize more resources and create conducive environment for our students, faculty and staff to actualize their potential.
Our students form the core of our existence as an institution, and we continuously strive hard to give wings to their dreams and make their family and society proud of their achievements. At Udhampur Campus, we educate young aspiring minds into complete individuals. We nurture and groom students to make them capable of surviving the competition despite unforeseen challenges of a highly competitive world. Apart from imparting knowledge, understanding, skills and critical thinking, we enable them to become architects of the future society. We believe in transforming nation by transforming education.
I believe that each member of Udhampur Campus feels privileged to be here. I invite all distinguished professionals and young bright students to be a part of this growing Udhampur Campus family and join us in fostering a healthy and peaceful atmosphere. I welcome all the students to enter this Campus to fulfil their academic thrust with a motto of come to learn and leave to serve.
Dr. Hardeep Chahal
Rector